Affinity Wealth Management Group was founded with the goal of assisting our clients in every aspect of their financial lives. We've provided the most personal service available. We strive to help create financial stability and independence for each of our clients.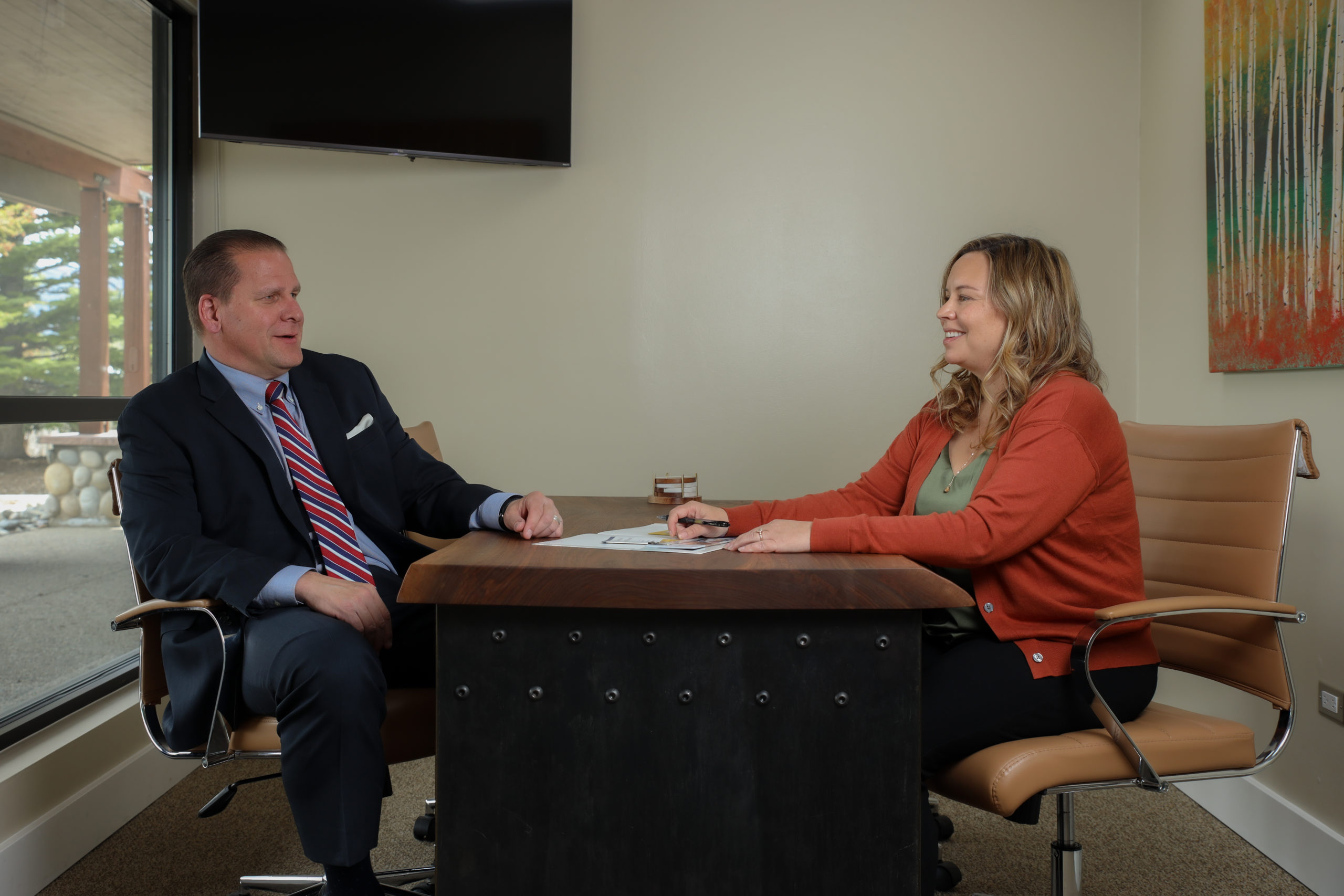 Our staff consists of experienced professionals with a "hands on" approach to financial guidance. Not only will you find our team members knowledgeable, but you will also discover that our staff truly cares about making your dreams a reality. As your Financial Professionals, we will do everything in our power to keep you focused on where you want to go, advise you on how to get there, and continually remind you of the importance of maintaining a disciplined approach to realizing your dreams.
Our company is based on the principle that education and understanding of your current financial situation is vital to successfully make prudent decisions concerning your future financial condition. If you have any questions about your current financial situation or wish to schedule an appointment, send us an email, or give us a call at (970) 668-8448.
Our principal focus is client service and providing straightforward financial advice. While some advisers push their company's own investment products based on sales quotas, we work with you to develop an investment strategy that is tailored only to your individual needs and goals.
Whether you are interested in investment advice, planning for retirement, life insurance, estate planning, or if you have a 401k, the Affinity Wealth Management Group team stands ready to help you.
The financial world can be intimidating; don't face it alone! We encourage you to explore our site and learn more about the services we provide. Should you have any questions or need more information on our firm, please email or call us at (970) 668-8448.
Our goal is to help you.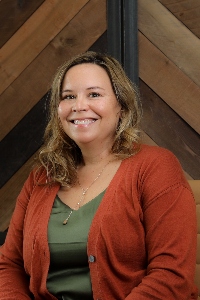 Krista Kirby, CFP®
Independent Financial Advisor
Krista Kirby, CFP® has been serving families and small business owners as an independent financial advisor for 15 years. She enjoys building long-term and multi-generational relationships with her clients. Her passion lies in comprehensive financial planning and tax strategies. She will use her experience, analytical skills and education to provide you with strategies to simplify your finances so that you can enjoy the important things in life.
Krista believes that time and money are the most important resources one has. Time you can never get back and money that you have worked so hard to save. Following a fiduciary standard in my advisory relationships she aims to be your trusted advisor and a steward of your resources.
Krista leads the team at Affinity Wealth Management. "I am very excited to be part of a team where each team member has their own professional abilities, which will enable us to better serve our clients."
Krista received a Bachelor of Science in Business Administration from the University of Nebraska, Lincoln. She earned her designation as a CERTIFIED FINANCIAL PLANNER™ Practitioner in 2012 from the International Board of Standards and Practices for Certified Financial Planners. This is one of the premier credentials in the financial planning industry that requires her to abide by the Code of Ethics and Standards of Practice set forth by the board. She also holds a life insurance license with a background in tax preparation and real estate property management. Krista is currently working on becoming certified with the Business Enterprise Institute to help business owners wanting to learn about exit planning strategies.
She has been involved with Toastmasters Public Speaking and the California and Colorado Society of CPAs. She has served as a member of the Public Relations Committee of the Financial Planning Association of Colorado and the Boulder Estate Planning Council. Krista is a member of the Summit Chamber of Commerce Women of the Summit.
Email Mrs. Krista at krista@affinitywmg.com.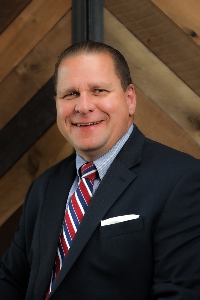 Keith J. Kozubal, CRCP®, AAMS®, WMSTM
Independent Financial Advisor
Keith graduated from Indiana University with a Bachelor of Science degree in Resource Management and studied Finance Information Systems at Saint Joseph's College in Rensselaer, Indiana.
After serving for twelve years with Local and State government agencies, he transitioned to the wealth management industry in 2011. Keith's industry experiences include working with Fidelity Investments, Raymond James Financial Services and Morgan Stanley Global Wealth Management. Keith has earned the designations of Wealth Management Specialist, Accredited Asset Management Specialist and Chartered Retirement Planning Counselor through the College for Financial Planning.
Keith's relationship-oriented approach to modern Wealth Management include personalized financial planning for clients with an emphasis on retirement strategies and investment management. Specializations include extensive experience in public service retirement planning for sworn and civilian employees and pension integration strategies
.
Keith lives in Silverthorne with his wife, Christine and their two Shih Tzus. Keith and Christine enjoy all that Colorado has to offer including hiking, snowboarding mountain biking and exploring around town.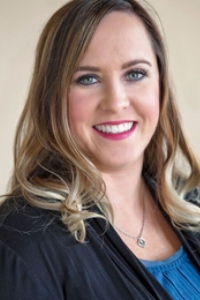 Aprel German
Administrative Specialist
Aprel was born and raised in Texas and boasts 19 years in the financial industry. She is heavily involved in her church serving as Children's Pastor. When she is not in the office she enjoys spending time with her family, gardening, and going to her sons hockey and soccer events.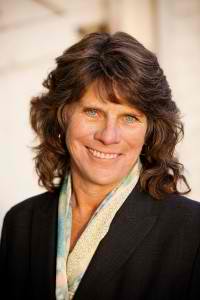 Aleda Kresge is an experienced financial advisor in Frisco, Colorado. She has spent over 27 years committed to helping business owners, executives and families pursue their financial goals and investment objectives. In 1990, Aleda earned her designation as a CERTIFIED FINANCIAL PLANNER™ professional from the International Board of Standards and Practices for Certified Financial Planners. This is one of the premier credential in the financial planning industry that requires her to abide by the Code of Ethics and Standards of Practice set forth by the board.
Aleda has distinguished herself in the industry by providing invaluable financial planning to include investment and asset management, tax and estate planning, business planning, college funding, legacy planning and wealth transfer techniques.
Prior to working in the financial services field, Aleda worked as a critical care nurse and a nurse practitioner from 1968 – 1989. She received a Bachelor of Science in nursing from Metro State College in Denver, Colorado with a minor in health care administration as well as completed her nurse practitioner certificate in 1980.
Aleda has lived in Summit County, Colorado since 1979. She has a daughter that she adopted from China in 1995. Robyn is pursuing her college career at Fort Lewis College in Durango, Colorado.
Aleda is extremely active in her community. She is on the Quality Assurance Board for St. Anthony's Summit Medical Center, is a member of the Summit Rotary Club, is a board member of the finance committee for the Summit Community Care Clinic, helps with the annual 9Health Fair and participates in many of the non-profit events throughout the year. Her involvement over the years includes working with the Advocates for Victims of Assault in its early years, past chair of the Father Dyer United Methodist Church Finance Committee for 10 years and still participates in the kids' programs at church. She was also a past board member for the Dillon Yacht Club and junior sailing program.
Outside of work, her passions include sailing, alpine skiing, biking, and hiking.
Email Ms. Kresge at aleda@affinitywmg.com.
Aleda and members of our ensemble and replace with the Affinity Wealth Management Group Team stands ready to help you.
Address: 720 Summit Boulevard, Unit 101 B, Frisco, CO 80443
PO BOX 4776 Frisco, CO 80443
Securities offered through LPL Financial, Member FINRA / SIPC. Investment Advice offered through Western Wealth Management LLC, a registered investment advisor. Affinity Wealth Management Group and Western Wealth Management LLC are separate entities from LPL Financial.
The financial professionals associated with LPL Financial may discuss and/or transact business only with residents of the states in which they are properly registered or licensed. No offers may be made or accepted from any resident of any other state.
No information provided on this site is intended to constitute an offer to sell or a solicitation of an offer to buy shares of any security, nor shall any security be offered or sold to any person, in any jurisdiction in which such offer, solicitation, purchase or sale would be unlawful under securities laws of such jurisdiction.